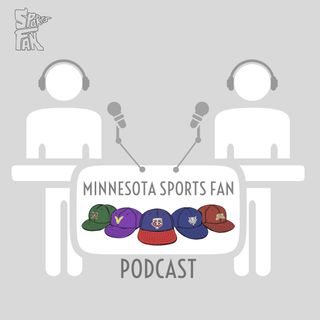 Minnesota Sports Fan Podcast
3.448
Ascolti
3,4K
Ascolti
3.866
Download
3,8K
Download
-- Formerly "No Shirts Just Skins"—

The latest in Minnesota sports broken down from a fan's standpoint.

Eric founded MinnesotaSportsFan.com (self-proclaimed fastest emerging sports website in the state..). Brandon, being older and wiser, constantly needs to remind him he's not that big of a deal.

If you don't want to wear a shirt while listening, you don't have to. Brandon doesn't wear one while recording half of the time...